So you have decided to have your wedding in sunny Spain and you now have 101 things to organise. Well, we have one less thing for you to worry about and that is how you intend to get to your wedding! We have a selection of beautiful luxury cars for you to choose from. Get your guests a transport as well and make it easy!
Please contact us by email on info@marbellacoach.com or phone us on 0872 6141 414 (UK) or from Spain on +34 951 559 000 for further information and a quote on any of these fantastic cars..
GET A QUOTE
Arrive in a exclusive car
Boasting a mix of high style, luxurious features this Mercedes S Class gives an upscale ambience with plenty of space for the largest of wedding dresses, and bridesmaids too. With a chauffeur driven door to door service, this is a truly a brilliant option for your wedding day. Comes fully decorated with ribbons (flowers can be provided for an extra fee).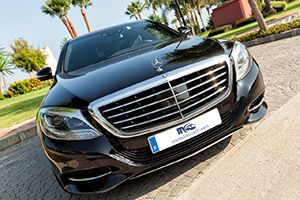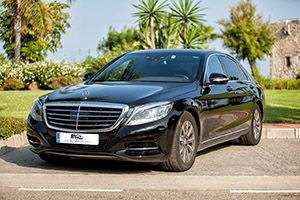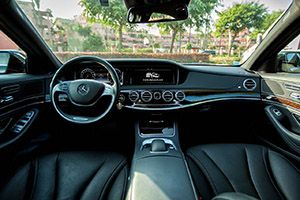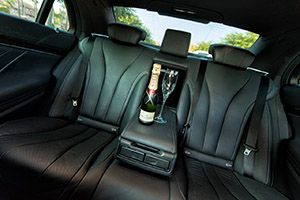 We can also arrange transport to and from your wedding for all your guests. Take a look at our fleet and you'll find we have something for every size of group from a number small intimate guests to a large group. Our team of drivers are flexible, punctual, and in contact with us by radio phone at all times.
If you want something different, other than one of these more traditional cars then you may want to spoil yourself with a chauffeur driven limousine! Our limousines come in a variety of colours. Each limousine experience includes a floral decoration for that extra elegance, a champagne bucket, glasses and two bottles of Cava to celebrate with. Making this the experience you will remember for a lifetime.
Private transport for your guest